Happy National Teacher Appreciation Week!
Tribute to Teachers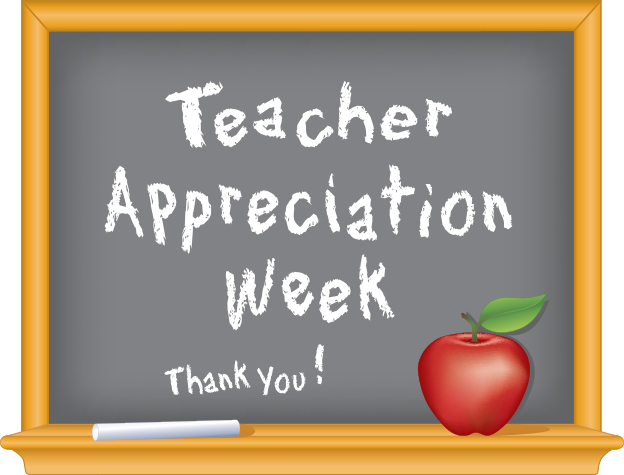 Oasis Tutoring is grateful to all the teachers who allow Oasis Tutors to come into their classrooms and partner with them in literacy lessons with their students! We feel very fortunate to be part of the academic team encouraging students to develop a love for reading! During this pandemic, we also celebrate parents who have participated in bigger roles in helping their children with their instruction. Teachers always knew it was a team effort, but this spring proved the vital part parents play in student achievement! If you have a moment, send your student's teacher a quick thank you e-mail! As a former teacher, I always appreciated receiving a note of gratitude.
Please take a moment to read this poem by an anonymous author who expresses our appreciation to teachers and the important contribution that parents make each day!
Unity
I dreamed I stood in a studio
And watched two sculptors there.
The clay they used was a child's mind.
And they fashioned it with care.
One was a teacher: the "tool" he used
Were books and music and art.
One a parent with a guiding hand.
And gentle, loving heart.
Day after day the teacher toiled.
With a touch that was deft and sure.
While the parent labored by his side
and polished and smoothed it o'er.
And when at last their task was done.
They were proud of what they had wrought.
For the things they had molded into a child
Could neither be sold or bought.
And each agreed he would have failed
If he had worked alone.
Behind the parent stood the school.
And behind the teacher-the home.
Author Unknown
Literacy Learning – Comprehension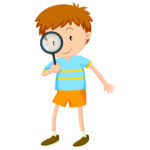 Some More Literacy Tips for Helping Students!  How Do I Know the Kids Are Comprehending?
Comprehension is a key factor for students' performance in their reading competency. Some children have the ability to read at and above grade-level texts, but then are unable to explain or answer questions about the story. So, what can we do to help?
One strategy that is beneficial is the QAR which stands for Question-Answer Relationships. QAR is a reading strategy developed to identify how students approach the tasks of reading texts and answering questions. Students become engaged in finding the information in their reading. Students find answers in two different ways which are defined as "In the Text" or "In My Head."
There are four types of question-answer relationships: Right There, Think and Search, Author and Me and On My Own. Students look for evidence in the text to support their answers in the first three types of QAR, and use prior knowledge and analysis in the latter one.
Here are questions that you can ask the student to help them understand the text.
In the Text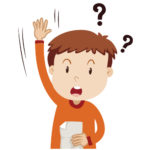 Right There
The answer is found in the text in one sentence.
Questions stems:
Who is…?
Where is…?
What is…?
When is…?
How many…?
Think and Search
The answer is found in more than one place in the story/text.
Question stems:
For what reason…?
Why was…?
What caused…?
How did…?
In My Head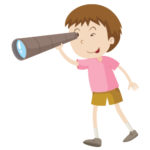 Author and Me
The answer comes from both clues in the text and student's prior knowledge.These questions are higher level and require inferential thinking.
Question Stems:
Would you…?
Which character…?
Did you agree with…?
What did you think of…?
On My Own
The answer comes primarily from student's prior knowledge. These questions require evaluative thinking.
Question Stems:
Have you ever…?
Do you know…?
Would you ever…?
Part of the Oasis Tutoring training emphasizes the importance of asking open-ended questions as we converse with our students. The QAR technique utilizes all open-ended questioning stems. As the students answer questions and show evidence from the text, they are learning the skills to become better readers. It is no longer a mystery because they discover the answers are "right there".
Therefore, preparation before your tutoring session will help you achieve the best results. Read your text, and write key questions for each type of QAR. Then after you and your student have read the story, pull out the questions and together go back to the material to answer the questions.
Finally, the last tip is to keep it simple. Write down only one or two questions for each of the four types. If the pupil is struggling to find the answer, model how to go back and find the page by skimming and rereading.  Demonstrate how to be a "Text Detective" to track down the answers! And remember, the "In the Text" are questions have correct answers with text-supported evidence and the "In My Head" do not have right/wrong answers. These are more opinion and evaluative responses based on students' prior knowledge and analysis. Comprehension is to reading as water is to living. It is a vital to succeed!
Shout to Indianapolis Coordinator, Mary McDonald
The Pike Township Oasis Intergenerational Tutoring Program has been privileged to have the strong leadership of Mary McDonald. Her relationships with her tutors, teachers and administrators form one of most outstanding Oasis tutoring programs nationally. One of the reasons that I can make this claim is the outpouring of support from all the school staff members and administrators who attend the May celebration coffee to give lengthy tributes with gratitude to the Oasis tutors and to Mary! I concur with their praise. They are amazing.
Therefore, when I asked Mary to share some information with us, she eagerly accepted. Please read her first-person response to my request.
Fifteen years ago, as I was retiring from teaching first and later third grade, I was asked to coordinate Oasis tutoring for Pike.  Though I'd had several caring Oasis tutors for students in my class, I had no idea how much I would value this experience myself! Working with such dedicated, interesting folks, as they encourage our young students and develop relationships with them, is also so much fun!  I'm so pleased at how we have built our program in Pike, now having over 75 tutors.
When asked to share a little about myself, the current time frame has turned out to be quite an extraordinary experience for my husband and me.  His daughter and family, including four children, live in Andorra, a small, mountainous country located between France and Spain, with a Catalan culture.  As we do every year, we undertook a two week visit with them in February.  Well, we are still here!  Our flight home was cancelled due to the Covid-19 crisis, and we responded to the family's request/insistence for us to stay, since they have always wanted us for a longer visit, plus there were fears of travel at that time.   Ten weeks later, we have enjoyed our grandchildren, shared great cooking, and developed great memories of so many activities and books both with family and living in a European culture, even with restrictions.   I have shared reading many books with our first grader. With our third -grade grandson, I have read the Boxcar Children and now Marvin Redpost, and my husband is taking turns reading Goosebumps with him.  The 9-year-old boy hadn't previously enjoyed reading, but now frequently asks to read with us, or simply reads alone!
"It often is about reading with a partner and finding that right book!"
Nature's beauty here is everywhere, and governmental controls during the pandemic have kept Covid-19 case numbers down.  We think we will be able to return home in about two weeks and are eager to return, but this generally has been a great overall experience.   I'm including a photo looking out our window and one where we walk their dog.  I hope you have found some satisfactions and kept your health in this most challenging of times.  I look forward to seeing you all in the fall!
Oasis Tutoring asks all Tutors, Teachers, Principals/Building Liaisons and District Facilitators to participate in the annual Oasis tutoring survey. It is important as it provides Oasis feedback for improvement of the program and measurable data to report to funders. Thank you in advance for taking a moment to share this year's tutoring experiences prior to the Covid-19 break.
Helpful tips for taking the survey:
Taking the survey on a laptop or desktop computer is recommended instead of a mobile device or tablet.
After clicking on the link provided, click on the role you serve in the program ("Tutor").
You may receive other requests or reminders to take the survey, please only take it once.
Giving Tuesday

Thank you to everyone who made a donation to the Oasis during Giving Tuesday on May 5th. We appreciate your financial support and your partnership in the mission of Oasis Tutoring.  Thank you for helping us during this difficult time! If you missed it and would like to donate please click on the "Donate" button.
Oasis Classes via Zoom (FREE) 
If you are looking for enjoyable Oasis classes next week, here are two suggestions:
Taking Care of Your Physical and Mental Health – BINGO! Are you tired of playing Solitaire and Candy Crush? Need a new game and some helpful ideas about how to care for yourself during the isolation of quarantine and restrictions? Let's have some FUN playing BINGO and learn what we can do to take special care of our physical and mental health during these challenging times. Susan Spilly, Special Populations Coordinator with the State Health Insurance Assistance Program (SHIP) will lead us in the game. A BINGO Card will be emailed to each registrant. Join us for this informative and interactive Zoom session. Space limited. Register NOW for class #5001. Tuesday, May 12 at 1:00.
Greece and the Greek Islands – Your Quarantine Get-a-way! Greece is composed of a large mainland and over 3,000 islands scattered over the Aegean Sea. It would take a lifetime to visit them all. Join us via Zoom for a 30-minute tour of six of these amazing locations. They are different in their look and their histories, yet they are all striking in their color, beauty and charm. All aboard! Oasis presenter David Medved will be our tour guide and provide commentary as we explore Greece. Register NOW for class #5002. Thursday, May 14 at 1:00.
Please pre-register online using your MyOasis log-in/password and class number. Upon registering you will receive an email confirmation letter from Oasis, with the Zoom link. Please join 10 minutes prior to class. Click the link and your computer will open the Zoom App and the class. Remember to click any permission buttons your computer may ask for. If for any reason the link does not work, open the Zoom App and type in the Meeting ID number and Password (found in your email confirmation from Oasis with the link.) If you need additional assistance registering for the class or with Zoom, email apellman@oasisnet.org.
Celebrating Mother's Day
This weekend is highlighted by the celebration of Mother's Day. We wish everyone a Happy Mother's Day.
One way to celebrate the day is to read a book together or watch a read aloud online. The book "Momma Will You?" by Dori Chaconas is a fun book for a variety of ages. In the book the boy asks his mother a series of questions. Each question is immediately followed by, "yes", "no" or "maybe" options for answering.
By the Dori Chaconas, author: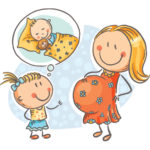 Mother's Day may look a little different this year, do you plan to connect with family and friends by Face Time, Skype or Zoom? Yes, No or Maybe?
We would enjoy hearing from you and how the day was made special.
Please tell us how you celebrated Mother's day in the comments below.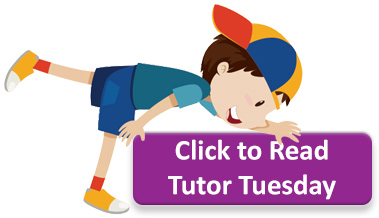 Tutor Tuesday
This week we offer a literacy lesson with a video and additional resources on phonics, a story of a district facilitator and a special teacher in his life and a few suggestions of books about teachers and classroom experiences.
Take care and stay well! Look for the beauty in each day!