Welcome to Indianapolis Oasis
Indianapolis Oasis is hibernating this winter
Beginning December 31, 2020, Oasis Indianapolis will go into "hibernation" for the Winter, with plans to reopen in late Spring. This decision was thoughtfully made based on the COVID trends in our community. In-person exercise classes will continue through the end of November and virtual Zoom classes will continue through the end of the year.
Our top priority is keeping our members, volunteers and staff safe. We plan to resume in-person programming for the summer trimester (end of May/first part of June). We will distribute a summer class catalog ahead of our reopening.
FAQs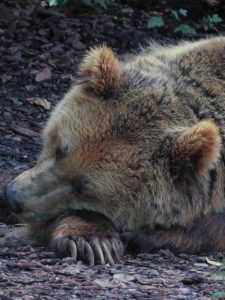 Why are you hibernating?
This decision was thoughtfully made based on the COVID infection rates already trending upward in our community, forecasting an ominous winter flu/cold/COVID season as the temperatures get colder. It is in the best interest of our members, volunteers, and staff for Oasis to cease all in-person operations at this time. We invite you to try virtual lifelong learning through classes on oasiseverywhere.org as it's important to stay connected through this difficult time. Try an Oasis Everywhere class using the discount code INDY10 at checkout for 10% off your cart!
When will center close?
December 31, 2020
When will classes resume?
May/June, 2021 (date to be determined)
Will there be virtual classes?
You can register for virtual classes through oasiseverywhere.org
What is expected of me in the interim?
We hope you'll take an Oasis Everywhere class, as described above. Otherwise, stay safe by wearing a mask when leaving your home, limiting trips to the store, and practice social distancing per the CDC guidelines. And, come back to us in the Spring!
How can I still help?
You can help by spreading the word about Oasis Everywhere virtual classes! Or, if you'd like to make a gift to Indianapolis Oasis you can donate online at oasisindy.org/donate
Who should I contact during hibernation?
While we are "hibernating", if you have questions, you can reach us at (317)-396-3751 or at . We will be checking messages weekly.
Dig a little deeper into your past! Learn how to begin your genealogy and family history search from the Indiana State Library. Free resources will be shared.

Holiday Stress No matter how much we look forward to the holidays (or not!), most of us have encountered the increased stress that tends to accompany them from year to year - BUT NOW

This is NOT your Hallmark Romance Movie! Click and learn more about A-Fib & Stroke Risk Dr. Eric Prystowsky, practicing cardiologist with St. Vincent Medical Group and Director of Cardiac Arrhythmia Service, St. Vincent
We advise taking social-distancing precautions that include:
Avoid close conversations and maintain distance between yourself and others in both one-on-one and small group encounters.
Ritualize frequent hand sanitizing and hand washing and be mindful of objects you touch often – your phone, keys, wallet – that could transfer disease even after you have self-sanitized. When possible, re-sanitize hands after touching frequently held objects AND sanitize those objects with disinfecting wipes.
Avoid large gatherings when possible, and practice 1 and 2 above during and after all interactions.
Health professionals recommend avoiding plane, train, and other shared travel unless absolutely necessary, and have escalated that recommendation to include all non-essential activities.
At the first signs of infection, contact a health professional you trust and get evaluated. There is evidence that COVID-19 has an infection "tipping point" and early intervention leads to better outcomes.
Finally: Don't panic. If you are practicing social distancing and are engaging in good self-care, then you are unlikely to get sick. Eat well. Get sleep. Go for a long walk when the weather is nice. Continue to think about good hygiene at all times, wash your hands frequently and clean frequent touch points.
Don't miss out!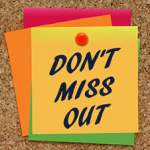 To keep sharing our news with you using eblasts, our most efficient communications tool, we must have your permission. Please Opt In to receive email from us.